Eressëa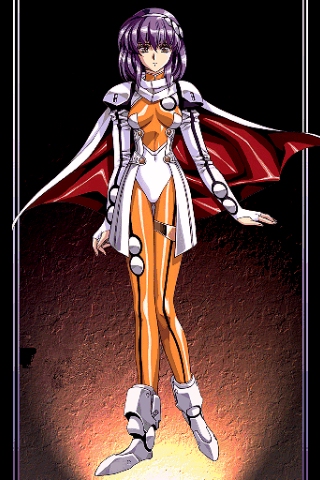 ressëa was to the be the first of a new series of combat units produced by the Danek Empire. Unlike the earlier ATACs, which required human pilots, Eressëa's model is an entirely self contained combat unit. There were numerous planned augmentations available for her systems, but she was to be totally functional without any sort of outside assistance.


nfortunately (or fortunately depending on your allegiences), those plans ground to a halt with the defeat of the Danek Empire at the hands King Sandor of Lorath. Eressëa, the prototype for the new series was lost somewhere on the mainland. For the last few years, she's lain dormant. Only recently have her systems reasserted themselves and brought her back online.


ere the forces of the restored Danek Empire to become aware of her existence, they would surely try to track her down. Considering her companions line of work, this looks like a short order.

---
Occupation: ATAC-001A Multi-Role All-Enviornment Combat Unit, Beta Version 0.9c

Age:
Hair:
Eyes:
Height:
Weight (Base Chassis):
Weight (Augmentations):

Varies by Component
Purple
Purple
5'1"
In excess of 200 pounds.
Variable
Combat Oriented (2 attacks, 2 skills, Superior Weapons/Armor)

Muscle-
Stamina-
Intelligence-
Talent-
Dexterity-
Agility-

13
19
9
11
20
18
Weapon(s): Energy Projectors, Munitions Support Weapons, Man-Mobile Artillery
Skills:
-Beamer Skill
-Robotics Effect Skill
Player : Timothy J. Lanza