Naya
-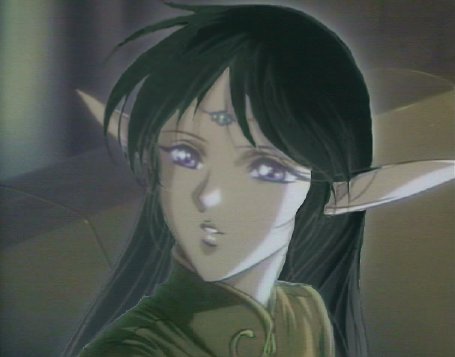 -
Naya is 17, measuring around 5'0", with opal-coloured skin; her eyes are violet orbs that reflect her life so far, seemingly portraying innocence. She tends to dress in a mystic-like fashion, wearing a half shirt with long sleeves of a light materal, together with a low-cut, ankle-length skirt that is slit slightly on the right leg. Over that she likes to wear a Druid-type cloak. She has pointy ears, which her long and a bit wavy black hair with dark green and aqua blue whisps usually covers.
Naya is quiet most of the time. Naya acts out of nature which is an innocent act but she tends to see things clearly anyway. The only time she'll ever speak out is if she feels in her gut strongly and when she is 'performing'.
NNaya is motivated by her curiosity, which has a nasty tendency to get her into tight places, but she is learning slowly. Her plans for the future mostly consist in having an exciting life.
She was orphened when she was young because of her parentry. She wandered around until she was found by a traveling band of gypsies, where she learned she could make money out of her talent. She found that she was a very "good gypsy", and she vaguely remembers her hometown- which she would rather forget.
-
-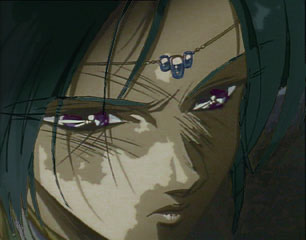 -
Occupation: Storyteller/Bard, travels/traveled around with gypsies.
-
Age: 17.
Hair: Black
Eyes: Purple
Height: Around 5'0".
Weight: Unknown (Pretty light, one would expect!).
-
Rounded Orientation (1 attack, 3 skills, good weapons/armor)
-
Muscle- 12
Stamina- 9
Intelligence- 17
Talent- 25
Dexterity- 14
Agility- 13
-
Weapon(s): Bows
-
Skills:
-Soul Magic
-Air Magic
-Archery Techs

-
-
Player : Anaral
-